Who we work with
We work with a wide range of industries giving us a breadth of experience unmatched by our competitors. This, together with our commitment to innovation, creative ideas, quality and commercial viability leads us to repeatedly gain new projects from existing clients as well as engage with new business.
Our ability to understand technically complex concepts means that our work is relevant to a wide range of market sectors especially where demonstrating the benefits of new products, technologies and processes is paramount.
Our services compliment all areas of the design and production process, from initial concept of a product through to advertising and after sales customer care.
As well as working directly with our clients' marketing, PR and digital agencies, we have extensive experience in working with the whole range of company departments in order to deliver their specific requirements.
Alongside our clients, we are able to recognise and suggest ways to maximise the use of the work that we produce across the company.
Very often, having worked on one brief for a product, we then move on to producing a visual solution for another stage in the product development and marketing process.
For example, having produced a range of aesthetic design solutions for a product control panel in development, we can then move on to producing the required technical illustrations, artwork layout and technical authorship for the product instructions. Using our existing product knowledge and reference materials, we are then able to produce a powerful, full colour ghosted cutaway image or animation, used to full effect by the marketing and sales teams in a range of media. This can all be done utilizing the same supplied CAD data.
We are as happy working to a defined brief as we are to meeting with clients, coming to an understanding of what it is they wish to achieve, and proposing a range of commercially viable solutions.
We welcome you to contact us to discuss how we can help produce creative visual solutions for your company.
Clients
Our clients include PLCs, multinationals and well-known household names. We have worked with a large number of our customers for many years. Over time, we have built strong and highly successful relationships leading to an impressive range of work, used by our clients to great effect.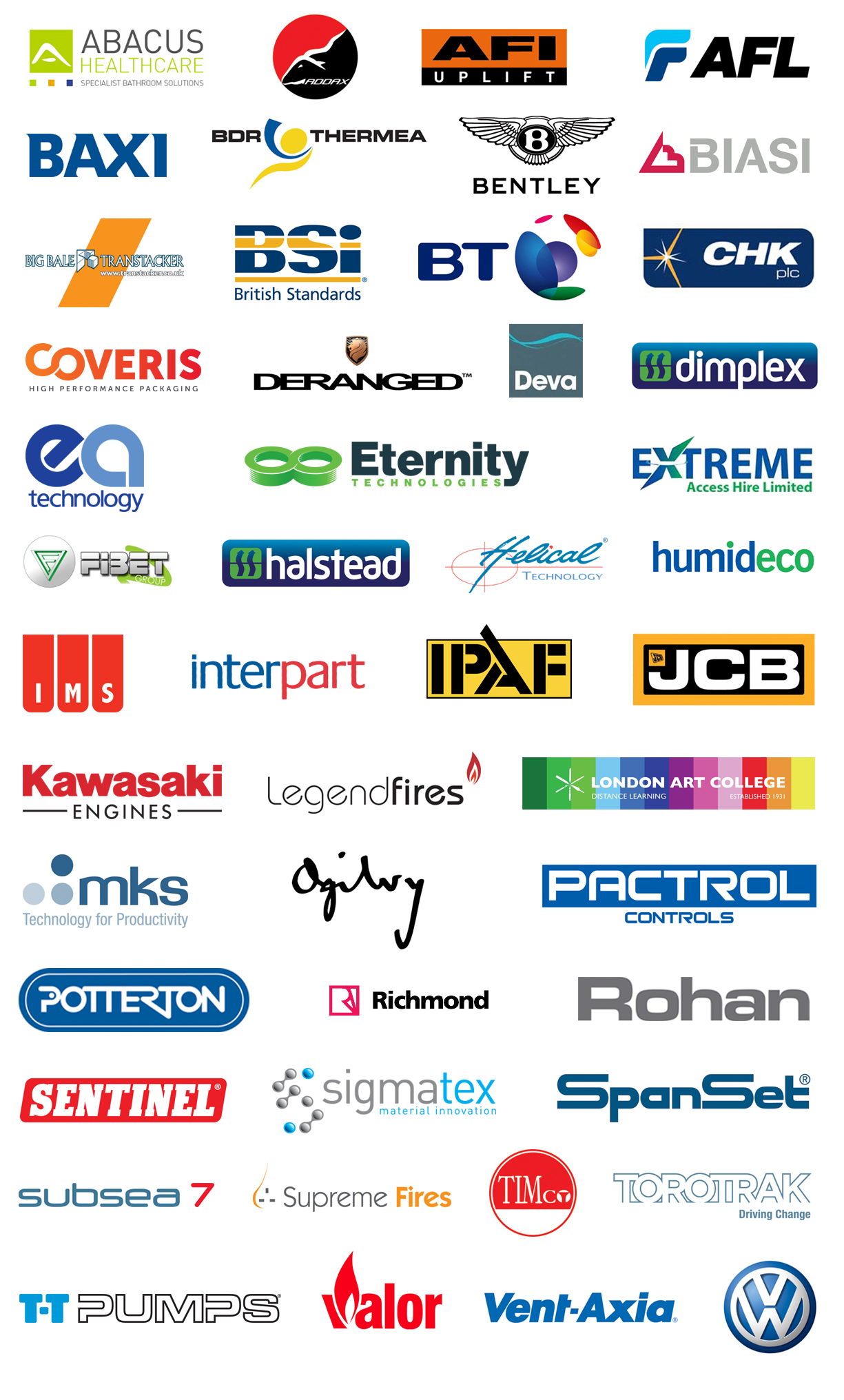 Contact us
We'd love to discuss your project. Get in touch today.